Contact Us
The University of Delaware's government relations team works closely with the General Assembly, the Governor and other elected officials and their staff to build productive partnerships.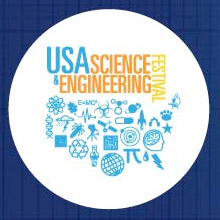 The Science and Engineering Festival
Celebrate Science: the 3rd USA Science & Engineering Festival, the largest science festival in the US, features nationwide contests and school programs, including the popular 'Nifty Fifty' science speaker program - presented by InfoComm International. The Festival culminates in a Grand Finale Expo on April 26-27, 2014, with the US News STEM Solutions Conference on April 23-25, and Sneak Peek Friday - presented by the Department of Defense - on April 25. New this year: X-STEM - presented by Northrop Grumman Foundation and MedImmune - an Extreme STEM Symposium for students on April 24.
Making College Affordable: How UD's Costs for Students Compare
A 3-pg white-paper produced by UD's Research Office, Institutional Research, Student Financial Services and Office of Communications & Marketing