City of Newark
With the University's main campus nestled inside the City of Newark, the university and the city share a very strong working relationship.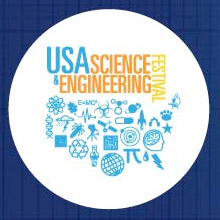 The Science and Engineering Festival
Celebrate Science: the 3rd USA Science & Engineering Festival, the largest science festival in the US, features nationwide contests and school programs, including the popular 'Nifty Fifty' science speaker program - presented by InfoComm International. The Festival culminates in a Grand Finale Expo on April 26-27, 2014, with the US News STEM Solutions Conference on April 23-25, and Sneak Peek Friday - presented by the Department of Defense - on April 25. New this year: X-STEM - presented by Northrop Grumman Foundation and MedImmune - an Extreme STEM Symposium for students on April 24.
Making College Affordable: How UD's Costs for Students Compare
A 3-pg white-paper produced by UD's Research Office, Institutional Research, Student Financial Services and Office of Communications & Marketing