About Us
Welcome to the University of Delaware, State and Community Government Relations website.
The University of Delaware's government relations team works with city, county and state elected officials and their staff to build productive partnerships. The University received its charter from the State of Delaware in 1833 and was designated one of the nation's historic Land Grant colleges in 1867. Today, UD is a Land Grant, Sea Grant and Space Grant institution. The Carnegie Foundation for the Advancement of Teaching classifies UD as a research university with very high research activity—a designation accorded less than 3 percent of U.S. colleges and universities. UD ranks among the nation's top 100 universities in federal R&D support for science and engineering.
A state-assisted, privately governed institution, UD offers a broad range of degree programs: 4 associate programs, 137 bachelor's programs, 117 master's programs, 50 doctoral programs and 12 dual graduate programs through our seven colleges and in collaboration with more than 60 research centers. Our student body encompasses nearly 17,000 undergraduates, 3,700 graduate students and 850 students in professional and continuing studies from across the country and around the globe.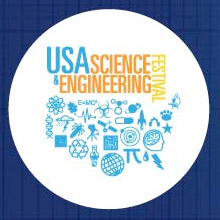 The Science and Engineering Festival
Don't miss the largest celebration of science in the US: the 2nd USA Science & Engineering Festival will feature over 2000 fun, interactive exhibits, more than 100 stage shows and 33 Author Presentations. The finale Expo will be held at the Walter E. Washington Convention Center in Washington DC on April 28-29, 2012.
Making College Affordable: How UD's Costs for Students Compare
A 3-pg white-paper produced by UD's Research Office, Institutional Research, Student Financial Services and Office of Communications & Marketing