HHMI Fort Delaware Trip
On Wednesday July 21, the HHMI Undergraduate Research Scholars and their faculty supervisors departed at noon from the steps outside of McKinly Lab and traveled to Delaware City. From there, they took a boat to Fort Delaware on Pea Patch Island in the Delaware Bay and spent several hours exploring the fort and the island. They returned for a nice dinner at the Olde Canal Inn in Delaware City. Digital images courtesy of Dr. Bob Hodson.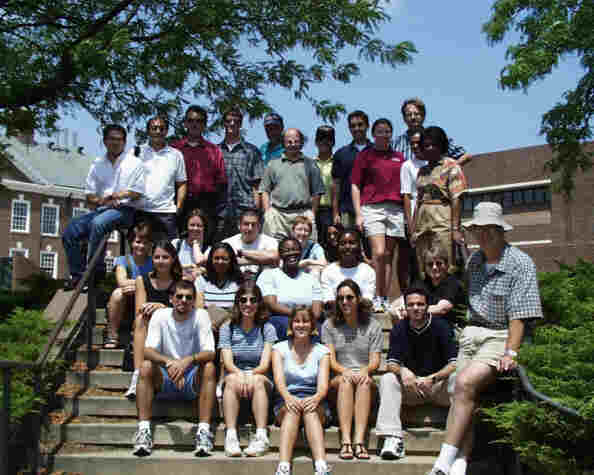 The HHMI Undergraduate Research Scholars, their faculty supervisors, and the HHMI staff on the steps of McKinly Lab before departing on the trip to Fort Delaware. Dr. White is the guy with the goofy hat in the front row.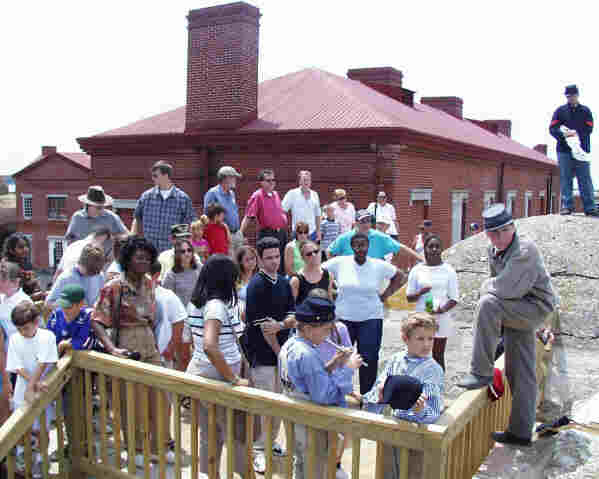 HHMI Summer Research Scholars and others at Fort Delaware observing
a signaling demonstration to Fort Mott across the Delaware Bay in New Jersey.
(It is not a penny whistle concert of Civil War battle tunes.)
| | |
| --- | --- |
| | Biology Professors, Drs. David Usher and Gregory Stephens, lost in the wilds of Pea Patch Island, try to remember botany lessons from eons ago. "Is this Poison Ivy (Toxicodendron radicans) or Blackberry (Rubus canadensis)?," Greg asks Dave. To which Dave responds, "Wait a couple of days and you'll find out." |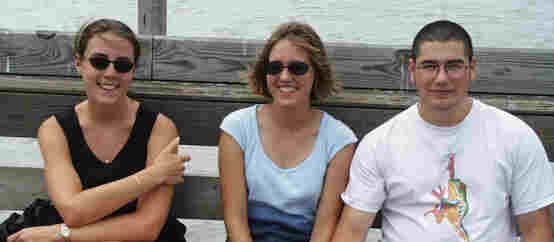 Kate O'Reilly, Jennifer Rutan, and Michael Scoblete on the dock
at Pea Patch Island waiting for the ferry back to Delaware City.
| | |
| --- | --- |
| Drs. Usher, Thorpe, and Koh deciding whether it would be faster to swim to Delaware City than wait for the ferry. The lure of ice cream on a hot day can make professors do strange things. | |
---

Return to HHMI Undergraduate Research Scholars Page.
Created 19 August 1999 by Hal White