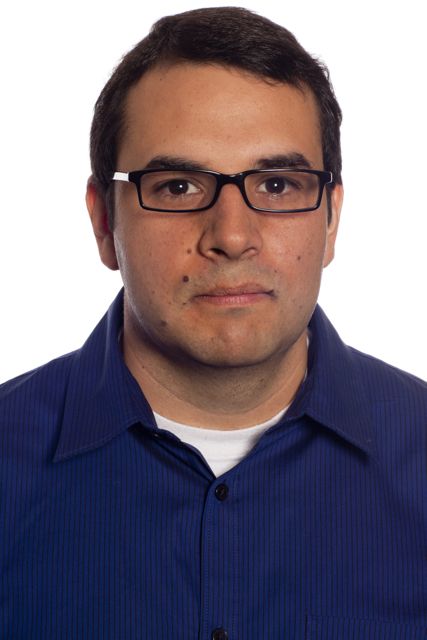 Jose Gomez-Marquez
Little Devices Lab at MIT

Plenary Lecturer sponsored by the HHMI Undergraduate Program
Thursday, August 8, 2013
Clayton Hall, University of Delaware
Hacker Nurses, Legos, and the Road to Construction Sets for Health
Construction Sets for Health are part of a family of enabling technologies for health and wellness. They aim to radically redefine our relationship with devices that we use to heal, into ones we can also learn to invent. Dengue Diagnostic Legos, arbitraging global supply chains for instrumentation, and crowdsourced epidemiology of tuberculosis and infectious diseases are some of the resulting research areas that we have generated when medical device design is brought out of its engineering black box.
In the developing world 90% of medical devices are donated. Here, we hunt for the stealth ingenuity that local healthcare workers use to solve everyday technology challenges. We learn from their approaches, explore ways to nurture their creativity and create affordable toolsets that lower the barriers of medical technology prototyping.
Our diagnostics transfer the capability to effectively self-report the disease burden across patient levels. For individuals, we designed behavioral diagnostics, a combination of verifiable interactive rapid tests and behavioral rewards in order to increase adherence to long term antibiotics, such as anti-tuberculosis drugs and chronic disease prescriptions. At the systems level, we are decentralizing disease surveillance by creating machine-readable immunoassays for the real-time epidemiology of dangerous pathogens such as dengue, Ebola, listeria and neglected tropical diseases.
To inspire inventing learning and fabrication in healthcare settings, we created the MEDIKit project — a series of construction sets for medical prototyping. Reconfigurable building blocks enable doctors, nurses, and patients to construct drug delivery systems, modular lateral flow immunoassays, low cost microfluidics and other basic instrumentation.