Traveling Wave Solutions of Nonlinear Diffusion Equations
Sumanth Swaminathan and David Edwards
Department of Mathematics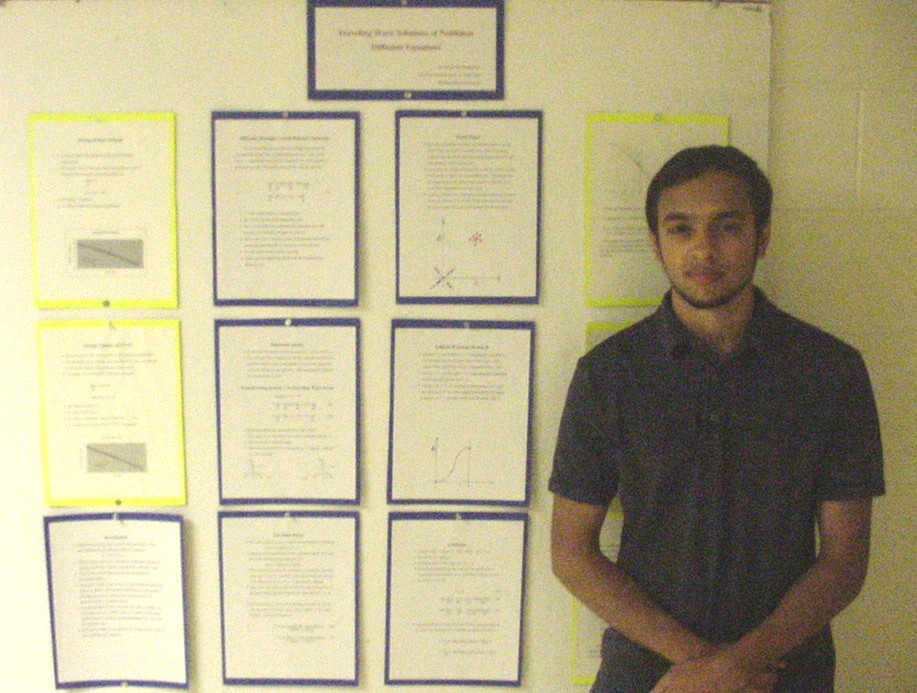 Polymer-penetrant systems exhibit different behavior from that explained by the standard diffusion equation:
Ct=[D(C)Cx]x
These systems come up in membrane production, protective sealants, VLSI chip etching, drug delivery, and other areas. Some of the unusual behavior can be explained by a viscoelastic stress ó. Because the diffusion of the penetrant through the polymer is observed to be abnormal due to the stress, a new model is proposed for the polymer system involving two partial differential equations:
Ct=[D(C)Cx +E(C)Óx ]x ,
Ót + B(C) Ó =nC + vCt .
The goal of this project is to find traveling wave solutions that will profile the change in concentration of the system. The polymer film is set up as a one dimensional system where concentration of penetrant and stress vary with position and time. Finding traveling wave solutions will be essential to the understanding of the partial differential equations.