THIS IS THE CENTRAL MALL OF THE UNIVERSITY OF DELAWARE. THE CHEMISTRY BUILDING IS AHEAD AND TO THE LEFT.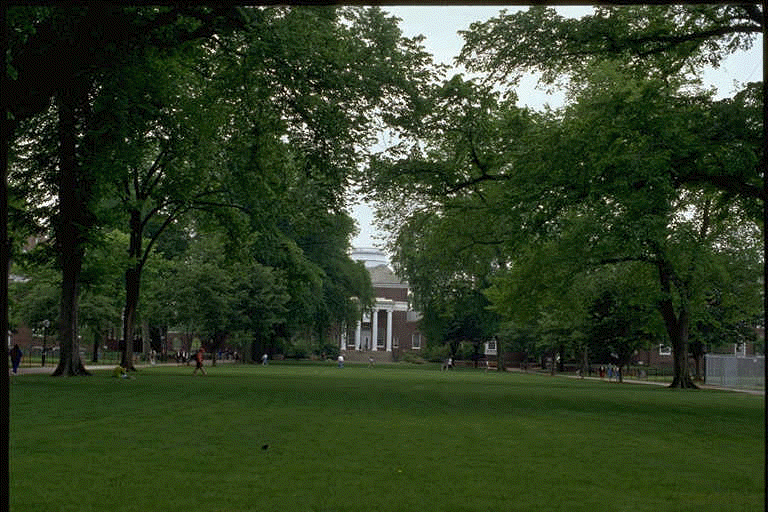 THERE ARE THREE WINGS TO THE CHEMISTRY BUILDING, BROWN LABORATORY , DRAKE HALL, AND LAMMOT DUPONT LABORATORY. THIS IS THE FRONT ENTRANCE TO BROWN LAB, WITH LDL VISIBLE TO THE RIGHT REAR.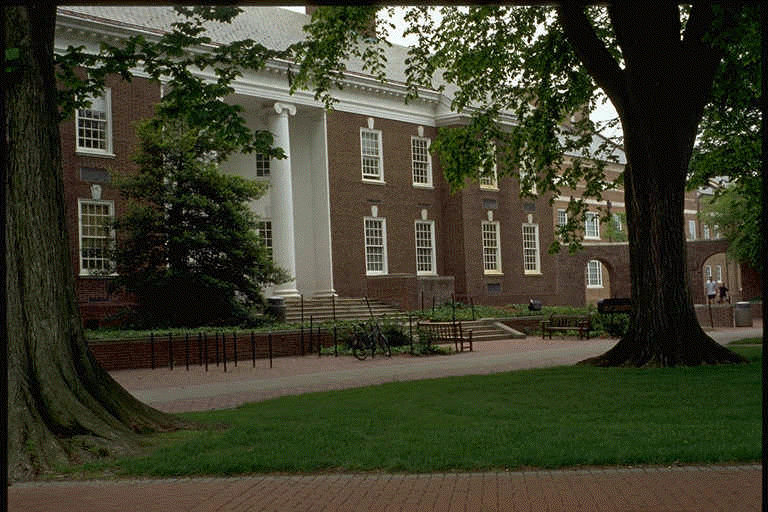 THE ORGANIC AND INORGANIC SYNTHESIS LABS, AND MANY OF THE ANALYTICAL RESEARCH LABS ARE LOCATED IN THE NEWEST WING OF THE CHEMISTRY BUILDING, THE LAMMOT DUPONT LABORATORY.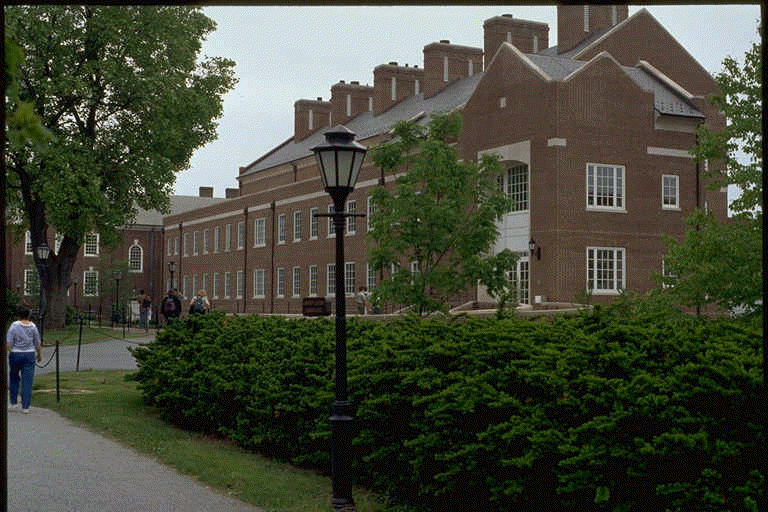 LAMMOT DUPONT LABORATORY IS ARRANGED WITH STUDENT AND FACULTY OFFICES ON ONE SIDE OF THE HALLWAYS, WITH RESEARCH LABORATORIES ON THE OTHER SIDE.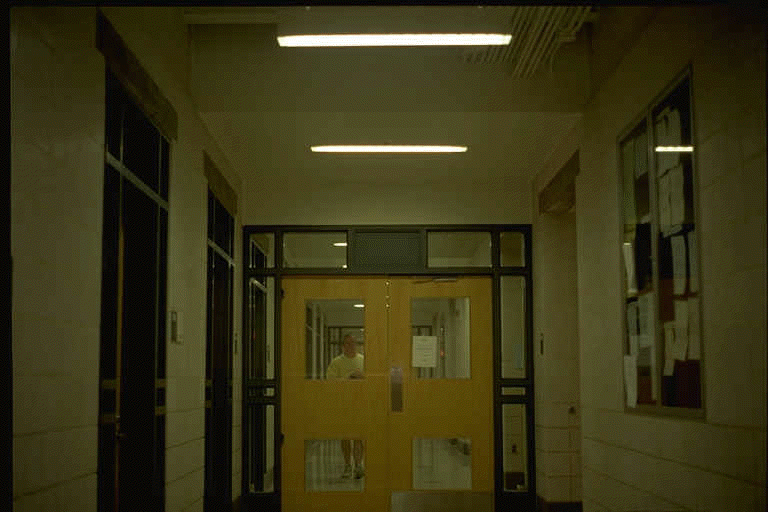 COMPUTER LABORATORIES ARE DISPERSED THROUGHOUT THE CHEMISTRY BUILDING, AND ALL OF THE OFFICES AND LABORATORIES ARE CONNECTED TO THE ETHERNET.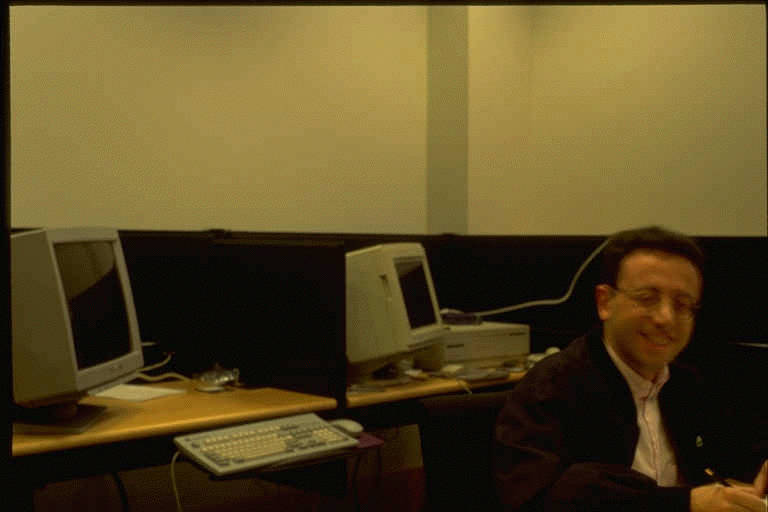 THE ORGANIC SYNTHESIS LABORATORIES ARE EQUIPPED WITH EIGHT-FOOT HOODS, WITH FACING LAB BENCHES AND SINKS.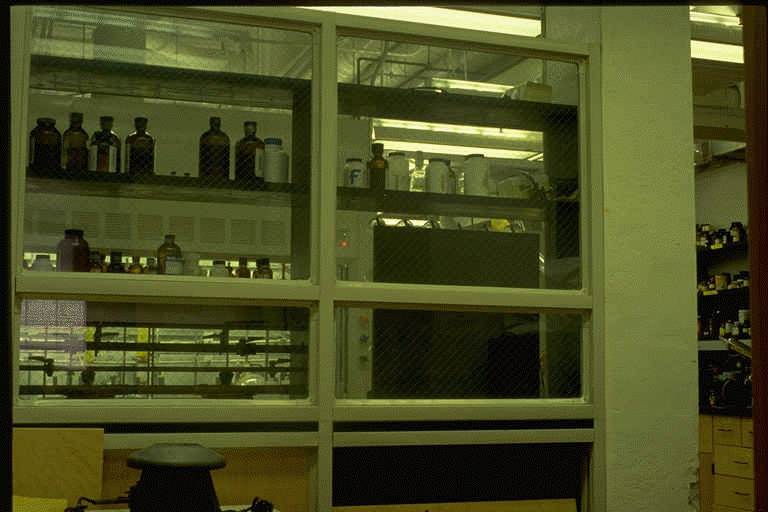 LABORATORIES ARE ALSO EQUIPPED WITH CONTROLLED ATMOSPHERE WORKSTATIONS, FOR INORGANIC SYNTHESIS.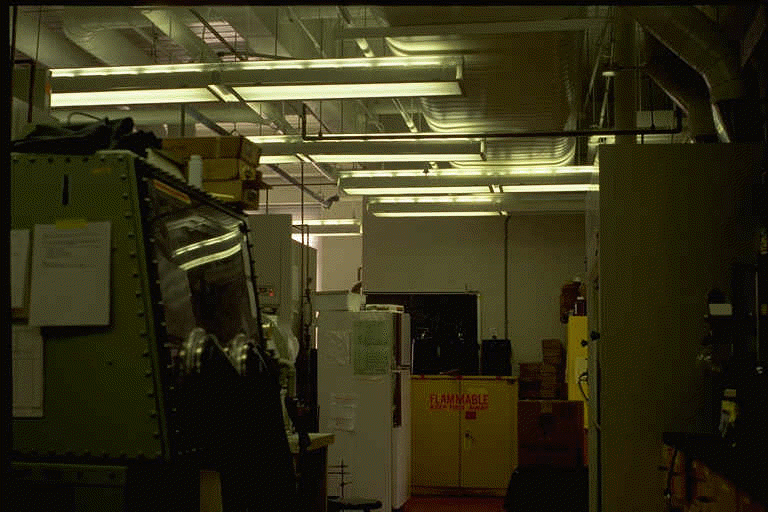 SEND US AN E-MAIL TO ARRANGE A VISIT!