DRIVEN OUT: The Forgotten War Against Chinese Americans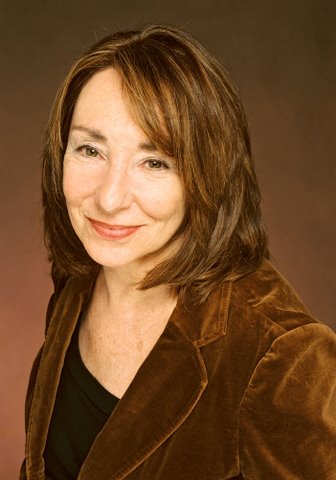 EVENTS/PUBLIC TALKS/ILLUSTRATED LECTURES
PUBLIC APPEARANCES FORTHCOMING 2009
University of British Columbia, Vancouver, CD, February 5
Martin Luther King Library, San Jose, CA , February 3
University of California, Riverside, April 27
Pasadena Historical Museum, April 29
Swarthmore College, Genevieve Lee Lecture, March 17
Amherst College, April 6
Labor Film Fest, San Francisco
University of California Santa Barbara
University of Michigan
University of Washington
University of California, Santa Barbara
University of California Davis
University of California, Merced
Graduate Center, CUNY
San Diego State University
Occidental College
British Association American Studies
American Studies Association
Society for the Study of American Women Writers
VIa. PUBLIC AND ACADEMIC TALKS FORTHCOMING DAVE: THIS SHOULD GO BEFORE PAST TALKS
Labor Film Fest, San Francisco
University of California Santa Barbara
Amherst College
University of Washington Ethnic Studies
San Diego State University
University of California Davis
University of California, Merced, 2008,
San Diego State University, Golden Gate Law School,
Occidental College
KUOW NPR "THE BEAT" Seattle Megan Sukys Interview, April 24, 2007
APEX/KPFA, Berkeley, CA, Live, May 31, 2007
WBAI/Pacifica Radio, National, Live, History of immigration policy May 31, 2007 http://www.freespeech.org/fscm2/genx.php?name=home
WBAI Radio, NY "ASIA PACIFIC FORUM" Live, Leyla Mei June 5, 2007
NPR/NY WNYC "LEONARD LOPATE SHOW" Live, June 6, 2007
http://www.wnyc.org/shows/lopate/episodes/2007/06/06
FREE SPEECH TV/DISH SATELLITE, Taped, Jim Dingeman June 7, 2007
WPAT Multicultural Radio, National Syndicated, Taped, Gene Heinemeyer, June 7, 2007

KPCC "AIRTALK WITH LARRY MANTLE," Los Angeles, Live, June 11, 2007
http://www.scpr.org/programs/airtalk/index.shtml
WVMR KVMR "BOOK TALK ," Nevada City, Live, Eric Tomb June 11, 2007

KALI/KBLA LA, Multicultural Radio Broadcasting, Gary Mercer June 11, 2007
C-SPAN aired throughout July, taped Chinese Historical Soc. S. California, 2007-8
KERA NPR THINK/KERA, "ANYTHING YOU EVER WANTED TO KNOW" Dallas
Live, Krys Boyd, Jeff Whittington June 14 , 2007
KHSU/NPR "THURSDAY NIGHT TALKS," Northwest, CA, David Cobb June 14, 2007
KPFA/Pacifica Bay Area THE MORNING SHOW, Andrea Lewis June 18, 2007
Jonathan Tilove, Newhouse News Service, June 22, 2007
MSNBC.com June 25, 2007

The Paradise Radio Network "DR. ALVIN AUGUSTUS JONES", WCBQ-AM, WHNC
AM, Oxford, NC Live, June 26, 2007
CHINA PRESS, live interview w/ Chief Washington Correspondent Donghui Yu, July 3 & 4,
2007
THE BEAT/ KUOW-FM NPR Seattle Megan Sukys, Re-air, June 26, 2007
KVON, "LATE MORNINGS", Napa, CA July 3, 2007
NPR/WASHINGTON DC "TELL ME MORE" National Syndication, Michal Martin, July 2007
http://www.npr.org/templates/story/story.php?storyId=11825013
WBUR/NPR "HERE AND NOW", National Syndication, Robin Young July 19, 2007
VOICE OF AMERICA, "VAO NEWS" air week of July 30, 2007
KALW/SF "UP FRONT" Sandip Roy, Taped, San Francisco July 31, 2007
NPR, "JEFFERSON EXCHANGE" E. Oregon, N. California, C: Valerie Ing-Miller, Live phone in. August 3, 2007
NPR/KPBS "THESE DAYS" San Diego, t.b.a.
NPR, Washington D.C. KOJO NMANDI SHOW, August 29, 2007
NPR /CHICAGO PUBLIC RADIO, "Eight Forty-Eight Morning Newsmagazine " Allison Cuddy, September 4, 2007
KQED/NPR "PACIFIC TIME", San Francisco, K. Oanh Ha, October 11, 2007
KPFK/LA "The Chinese Exclusion Act" host Ernesto Arce, November 26, 2007
KPFA "AGAINST THE GRAIN" Berkeley, CA, CS Soong, December 3, 2007
WILL/NPR "THE AFTERNOON MAGAZINE", Urbana, IL, Celeste Quinn, January 7, 2007
WYPR NPR MD "The Morning Show" t.b.a.
KXJZ , "INSIGHT" Sacramento, Jeffrey Callison, August, 2008
WURD, "IN PURSUIT OF TRUTH", Philadelphia, Reggie Bryant, September 2008
KBOO, "PUBLIC AFFAIRS" Portland, OR, September 2008
WDAF "PERSPECTIVES" Kansas State Network, Richard Baker, Syndicated, September, 2008
"ADDICTED TO RACE" Podcast, release February 15, 2009
CANADIAN BROADCASTING CORPORATION, February 3, 2009
Museum of the Chinese in the Americas, NY "The Dog Tag Act"
Woodrow Wilson International Center for Scholars, Washington DC, "Driven Out:
Ethnic Cleansing in the Pacific North West"
Library of Congress, Featured Speaker, Asian Pacific American Heritage Month, 2008
Smithsonian Asian Pacific American Program and Smithsonian Museum of the American
Indian, Washington DC"A Story of Immigration" Asian Pacific American Center,
Smithsonian Museum of American History October 12
Chinese Tacoma Reconciliation Project Ground- breaking
Featured Speaker, to honor the Chinese purged from Tacoma, Washington. University of
Puget Sound, Washington,
Oakland Museum of California January 14
Commonwealth Club of California, San Francisco, January 15
Chinese Historical Society of Southern California, "Violence and Violations" Monterey
Park Library, Los Angeles
California Historical Society and Chinese Historical Society of America, co-sponsored,
San Francisco
Chinese Culture Foundation, Sacramento January 13
Chinese Cultural Society Stockton/University of the Pacific , Jacoby Center for
Community & Regional Studies Jan 17, Thurs.
Oakland Asian Cultural Center Oakland, California,"Driven Out" Museum Exhibit opening and gallery lecture, January 19 gallery talk; exhibit January to May, 2008.
Organization of Chinese Americans, Greater Philadelphia Chapter; Lunar New Years
Banquet Speaker February 16
Bancroft Library, University of California, Berkeley, Bancroft Library History Roundtable, University of California, Berkeley,"
University of Pennsylvania School of Law, "The Chinese Re-Write The Letter of the Law."
Washington DC Diversity Consortium, "The Forgotten War Against Chinese Americans" Asian Pacific American Heritage Month, 2007 @ Georgetown Day School
Truckee Donner Historical Society, Truckee, CA, (in remaining opium den)
Humboldt County Historical Society, Eureka CA . 2007, 2004
Humboldt County Library, CA
Ferndale City Hall, CA
"Expelled: the Chinese in Northern California" Invited Keynote. Humboldt Historical Society, 2004
Association Asian American Studies, NY "The Dog Tag Act"
University of Maryland; Women's Studies, Asian Studies, American Studies November 28
The Chinese Professional Club of Houston; The Rice University Chinese Alumni Association; The Univ. of Houston Asian Alumni Association; The Asian Chamber of Commerce; & Organization of Chinese Americans, & Rice University,
Orinda California, Book Store Lecture & Signing November 15
Politics and Prose Bookstore, lecture Washington DC.
North Town Books, Arcata, CA
ACADEMIC PAPERS related to Driven Out
"Muted Mutinies: Rebellions on Chinese Slave Ships" American Studies Association
"The Poetry of Angel Island Detention Center" Ethnic and Area Studies Lecture Series, University of Delaware,
Hood College, MD.
Women's Studies Fall Lecture, University of Delaware, "Driven Out: A Forgotten Tale of Chinese American Women" September 27

Department of History Series, University of Delaware, October 30
American Studies Association, "The Archives Fight Back"
"What's In What's Out?" Society for the Study of American Women Writers, 2006
"No Longer Buried Alive: The Rebellious Subjectivity of Chinese Americans in the Late
Nineteenth Century" for panel "Mining the Archives, Unearthing Ethnic Histories in the United States" The Society for Multi-Ethnic Studies, International Conference, Pamplona, Spain, 2006
"To Broker Rebellion" American Studies Association, 2006.
"Purging the Body Politic" City University of New York, 2006 Invited Speaker
"Peaceably If We Can, Forcibly If We Must" Chinese American Studies/Chinese Historical Association, 2005.
"Chinese Resistance to Violence and Vigilantes in the Nineteenth Century: Re Writing the Letter of the Law" British Association for American Studies Conference, Cambridge University, 2005
"The Overseas Chinese in California: Roundups and Resistance" Xi'an University, China, 2004 Invited speaker & Visiting Faculty, November-December 2004
"9/11 from 11/4: The American Political System and The Presidential Election of 2004" Xi'an University, China, 2004 Invited speaker
"Beyond the Trail of Tears: Ethnic Cleansing in California" Invited Plenary Speaker, American Studies Association, 2004
"Public History: A Documentary of Dispersion and Dissent" Re-thinking Asian-American History Consortium Invited Speaker, Smithsonian Museum of American History, 2004
"Trading Gazes: The Empire Looks Back" Invited Panelist Nineteenth Century American Women Writers 2004
"Domesticity and Property; Race and Law" Asian American Studies, 2004
"The Chinese Diaspora in California: The Local and the Global" Invited Speaker, Temple University, 2003
"Chinese Resistance to Violence and Vigilantes in the Nineteenth Century: Rewriting the Letter of the Law" American Studies Association, 2003