UD partners with HACU for Hispanic higher education success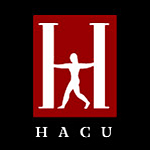 10:38 a.m., July 3, 2008--The University of Delaware is now a partner institution in the Hispanic Association of Colleges and Universities (HACU), which represents approximately 450 colleges and universities committed to Hispanic higher education success in the U.S., Puerto Rico, Latin America, Spain and Portugal.
Established in 1986 with a founding membership of 18 institutions, HACU's mission is to promote the development of member colleges and universities; to improve access to and the quality of post-secondary educational opportunities for Hispanic students; and to meet the needs of business, industry and government through the development and sharing of resources, information and expertise.
"As we chart our Path to Prominence™, the University of Delaware has identified five guiding principles or core values, including diversity," said Havidán Rodríguez, vice provost for academic affairs and international programs. "UD aims to develop and foster an educational environment in which 'all people are welcome and feel welcome.' It is in this context that we are delighted that UD has become a partner institution in the Hispanic Association of Colleges and Universities."
UD is one of 62 HACU partner institutions, which include Duke University, Syracuse University, Hofstra University, Carnegie Mellon University, University of Maryland Baltimore County and Gallaudet University. Other membership categories are Hispanic-Serving Institution (HSI) members, associate members, international institutions and Hispanic-serving school districts.
In 1992, HACU led the effort to convince Congress to formally recognize campuses with high Hispanic enrollment as federally designated HSIs and to begin targeting federal appropriations to those campuses.
The association, which was recently named one of the nation's top Hispanic nonprofit organizations by Hispanic Business magazine, maintains more than 30 formal memoranda of understanding and partnership agreements with federal agencies, offices and business organizations, and also provides assistance and outreach to HSIs by hosting technical assistance workshops throughout the country on available federal program grants and other resources.
Thousands of young Hispanics benefit from HACU with internships, scholarships, college retention and advancement programs, precollegiate support and career development opportunities and programs.
"Our partnership with HACU is a reflection of our commitment to diversity and recognizes the important role of an increasing Latino and Latina population in the United States. We look forward to building similar types of relationships with other organizations that will allow us to promote a campus climate that is characterized by academic and research excellence, but that reflect an increasingly multicultural and diverse society," Rodríguez said.
For more information about HACU, visit [www.hacu.net].
Article by Martin Mbugua