Fashioning Social Responsibility talk slated Wednesday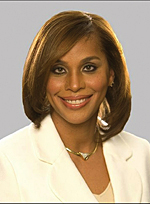 1:56 p.m., Oct. 16, 2007--Joi Gordon, CEO of the nonprofit organization Dress for Success Worldwide, will speak at 7 p.m., Wednesday, Oct. 17, in Multipurpose Rooms A&B of the Trabant University Center. Dress for Success Worldwide is an international grass roots organization that has provided professional attire, support and career development tools to more than 400,000 disadvantaged women since 1997. Gordon oversees an affiliate network that spans 86 cities in five countries.
Gordon's lecture is part of a series dealing with social responsibility and sustainability, specifically as it pertains to labor standards, working conditions, environmentally sustainable design and socially responsible consumer behavior being sponsored by UD's Department of Fashion and Apparel Studies.
Lynda Grose, an adjunct professor at the California College of the Arts in San Francisco and an independent designer who has worked in the fashion industry for 25 years researching socially and environmentally advanced clothing and textiles, will talk at 7 p.m., on Wednesday, March 19, in the Multipurpose Room of the Trabant Student Center. Grose will discuss her personal experiences, from designing ESPIRIT's e-collection to working with large corporations, artisans and California's cotton farmers.
The lecture series is co-sponsored by the Office of the Provost, the College of Human Services, Education and Public Policy and the Department of Fashion and Apparel Studies. It is also supported by the Alfred Lerner College of Business and Economics.
For more information, call (302) 831-8713 or e-mail [fashion-studies@udel.edu].