Talk by 'N Sync singer Lance Bass set Nov. 7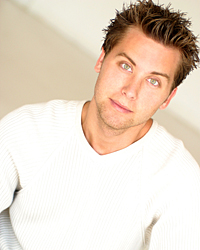 Editor's note (posted at 1:59 p.m., Nov. 5): The Nov. 7 talk featuring Lance Bass is sold out.
9:54 a.m., Oct. 11, 2007--Lance Bass, the former singer in the pop group 'N Sync and author of the new book Out of Sync, will give a lecture on his book at 8:30 p.m., Wednesday, Nov. 7, in the Multipurpose Room of the Trabant University Center.
The lecture will include his experiences with 'N Sync and on Broadway, and his decision to make public his homosexuality. He also will discuss his early struggle to keep his sexual orientation a secret for fear of jeopardizing the band's success, his frustration with the band's break-up and his career following the demise of the group.
Tickets are available now and are free to UD students. Students are limited to one ticket per UD ID and can pick up tickets at any UD box office. Tickets for the general public are $20 and can be purchased through Ticketmaster.
The event is sponsored by UD's Student Centers Programming Advisory Board, Greek Council, Panhellenic Council, Interfraternity Council, HAVEN, the Harrington Theatre Arts Company and the Lesbian Gay Bisexual and Transgendered Community Office.
For more information, visit [www.scpab.com].