2008 Plastino Scholars announced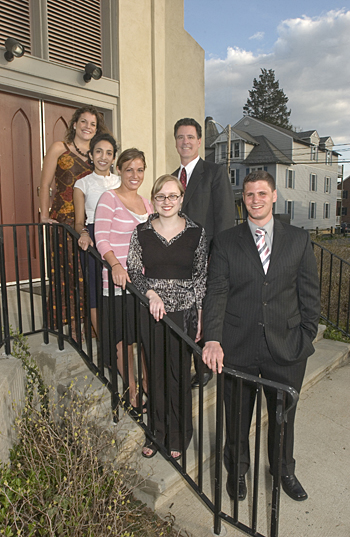 3:23 p.m., May 19, 2008--Four UD students--three new recipients and one previous recipient who deferred her research from last year--have been chosen as Plastino Scholars for 2008. The students were honored during a recent dinner at which Plastino Scholars Program founder and benefactor, David A. Plastino, also was an honored guest.
The recipients, Victoria Lindsay Clark, Joshua Alexander Kling, Gina Madeeha Siddiqui and Amy Hope Weniger, were selected for the research grants based on their academic and scholarly initiative, and will pursue self-directed research projects this summer with the grant money they received.
Clark, a senior from Newark, Del., who is double-majoring in English and bassoon performance, will use the stipend to cover travel and living expenses for a stay of four-and-a-half weeks at Cardiff University, where she will conduct research on the Welsh bardic tradition. Her goal, ultimately, is to teach what she describes as "interdisciplinary" courses that combine Welsh culture, literature and music at a university level, after first attending graduate school at either Cambridge University or the University of Cardiff.
"The scholarship is for me to do research to accomplish this goal," Clark said. "While I'm at Cardiff University this summer, I will learn the language and be able to use the library to read original Welsh manuscripts about the bardic tradition, which is where poetry and music come together."
Kling, a junior from Clinton, N.J., who is majoring in hotel, restaurant and institutional management, will use the grant money to fund a 17-day tour of wineries in France and Italy, and, after returning, to take an introductory sommelier exam offered later in the summer in Las Vegas. His passion for wine and food, he said, began when he was a sophomore in high school, and his continuing efforts in the field have earned him the coveted position of lunchtime sauté chef at UD's Vita Nova, where he also is in charge of instructing peers.
"I've planned a wine education trip to Bordeaux, Champagne and Tuscany, and while there I'm going to immerse myself in the old world vineyards and viniculture," Kling said. "This is a wonderful opportunity for me, because I've been working in the hotel industry since I was a sophomore in high school, and I'm hoping that one day I'll open my own wine bistro.
"Anyone can learn something from a book," Kling added, "but I think that a scholarship that promotes passion and gives a person the opportunity to expand on that passion is a wonderful thing."
Siddiqui, a sophomore from Clifton, Va., who is double-majoring in international relations and economics, will take two trips abroad with the grant--one to Pakistan and one to Santiago, Chile--where she will conduct needs-based assessments on global health issues. One of the two Plastino scholars from last year, Siddiqui deferred her trip to Pakistan, originally scheduled for last January, to this August. She will complete her second trip, to Chile, during next Winter Session.
"In both countries I'm going to base myself at the major research institutions, where I'll be working with the community health sciences division to compare the health-care system in the city with the rural clinics they're affiliated with all over the country," Siddiqui said. Those two institutions are Agakhan University in Pakistan and the University of Mayor in Santiago, Chile.
While there, Siddiqui will travel to rural clinics to take photographs, conduct interviews and collect video and sound footage in order to get a picture of the health-care system from the viewpoint of those being served by it in rural areas. "I'm going to be talking to as many people in the health-care system as I can--patients, family members and doctors--to get a picture of what the needs are in that country," said Siddiqui, who plans to go to medical school after graduating from UD.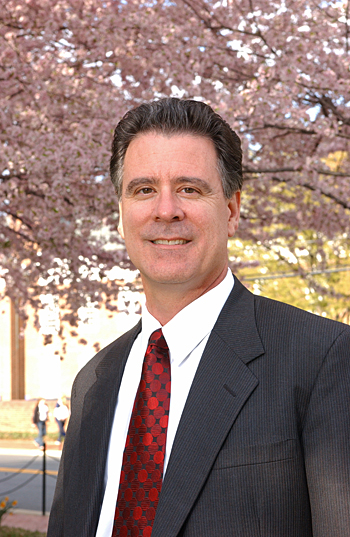 Siddiqui added that her University-related study-abroad trips broadened her understanding of the disparities in health care around the world and said that she hopes to apply what she learns from her independent research to future care and public policy decisions.
"On a large, structural level, it's not really feasible for many people in other countries to create health-care options for themselves when the system isn't supporting them," Siddiqui said. "That's why I think that as a health-care professional you need to understand the social, cultural and economic context of a culture before you can take measures to help."
Weniger, a junior from Boothwyn, Pa., who is majoring in biological sciences and minoring in Spanish, will use the grant to fund a four-week trip to Peru in June, where she will assist at birthing centers two days a week and teach preventive health care in schools two days a week in indigenous communities.
"I'm in the medical scholars program and plan to go to Jefferson after graduating from UD, and I really am interested in the differences between health care in the developing world and health care in the developed world," said Weniger, who has been to Ecuador on a study-abroad trip and will go to Argentina on a study-abroad trip, as well, next Winter Session.
"I am thinking about specializing in obstetrics or neonatology or child psychiatry," she added, "so I thought it would be a great opportunity to go to Latin America firsthand and live with a host family--my hope is one with children--rather than just read about it."
The Plastino Scholars Program was established in 2007 by a generous gift from UD alumnus David A. Plastino, AS '78, who earned his undergraduate degree at UD in chemistry before he went on to earn a master's degree in business administration from the University of Michigan. Now the senior vice president of investments at UBS Financial Services in Philadelphia, Plastino launched the fellowship program at UD to encourage independent fieldwork by undergraduates who have demonstrated a passion for an area of study that can't be pursued in a traditional academic setting.
UD undergraduates are selected for the grant based on their talent, promise and imagination, and the grants, which don't exceed $6,000, enable off-campus self-directed enrichment.
Before joining the Swiss-owned UBS Financial Services in 1995, Plastino was vice president of investments at Goldman-Sachs. While a student at UD, he was a member of Alpha Tau Omega and played freshman basketball. Before deciding in his senior year at UD to pursue a career in business rather than in chemistry, Plastino worked as a research assistant in inorganic chemistry under the direction of John Bulkowski, associate professor in chemistry and biochemistry at UD.
Article by Becca Hutchinson
Photos by Duane Perry