Campus prepares for new learning management system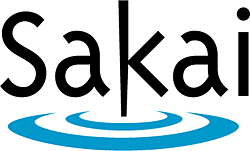 3:34 p.m., March 20, 2008--At March 3's
Faculty Senate meeting
, Provost Dan Rich, staff from IT, and Fred Hofstetter, professor of education and of music, and Robert Simons, professor of psychology, introduced senators to the Sakai learning management system (LMS).
According to Havidán Rodríguez, vice provost for academic affairs and international programs, Sakai will replace WebCT as UD's LMS platform over the next two years.
"We've had extensive conversations and meetings with different groups (deans, associate and assistant deans, department chairs and a faculty LMS committee) in order to ensure a smooth, step-by-step, transition from WebCT to Sakai," Rodríguez said.
"We will run both WebCT and Sakai for the next several semesters," said Leila Lyons, director, IT-User Services.
Lyons said that faculty representatives from each of the University's colleges were nominated by their deans and appointed to the LMS committee. In addition, the committee included staff from other University units such as University libraries, Student Life and UD Online. "The feedback from the LMS committee has been quite helpful as the University examined Sakai," she said.
"About 20 faculty members have been piloting the use of Sakai in their classes. We hope to have about 100 faculty members use Sakai in the fall 2008 semester, and will work actively with faculty who use an LMS so that approximately 80 percent of the faculty currently using WebCT will have switched to Sakai by the fall 2009 semester," Lyons said.
Profs. Simons and Hofstetter, members of the LMS committee, have been engaged with Sakai for the past year. "It has been very important for us to have input from the faculty about how well Sakai works with their courses and their students," Lyons said.
Also see:
"I've been impressed with Sakai," Simons said of his experience using the software. "WebCT has been very helpful, but it's a dead-end product; Sakai is evolutionary, we're just seeing the beginning of how useful it can be as a learning environment."
Hofstetter added that he has been impressed with how Sakai allows for improved faculty-student interaction: "I really like how Sakai allows faculty to interact with each student and provide just-in-time coaching whenever a student needs another chance to work more on an assignment not understood the first time around."
Simons also applauded the improved faculty feedback mechanisms, but said that, before he began using new features, he wanted to be sure that he and his students could use Sakai to do the things that they had done in WebCT. "I found that I could do all the things I'd done in the past, and that, in fact, some of the tasks were easier in Sakai than they had been in WebCT."
"I believe the most important principle of online learning is to engage students early in the course," Hofstetter said. "Sakai does that very well."
According to Lyons, "Sakai's ability to use Web 2.0 tools such as chat rooms, RSS feeds, wikis, and blogs, all of which WebCT lacks, is one of the reasons the University selected it as our future learning environment."
Simons said that his students surprised him with how much they liked Sakai's chat room facility. "You can't always predict how students will use an LMS system; I had planned on using Sakai's chat rooms as a way of holding office hours, but I've seen the students just log in and start communicating with each other."
Lyons said that, "Universities and colleges on six continents are using Sakai. The Sakai community is generating new tools that have an immense potential to enhance student learning."
She reiterated that UD is trying to proceed gradually, but that faculty should plan to start attending training sessions as soon as the production environment is ready--currently projected to be early this summer.
Like many other universities, UD has chosen to move to Sakai as a result of WebCT's being bought by a competitor, Blackboard, which is phasing out support for WebCT.
"After Blackboard bought WebCT, support for WebCT declined," Lyons said. "Now, Blackboard has announced that full support for WebCT will end in October 2009. Therefore, we strongly encourage our current WebCT faculty to migrate to Sakai as soon as they can--ideally by the start of the spring 2010 semester."
Staff in IT will update the faculty about Sakai migration via UDaily articles, training sessions beginning this summer and meetings with individual faculty members and groups of faculty. If faculty have questions about Sakai or its migration, Lyons said that they should contact Janet de Vry at [janet@udel.edu] or (302) 831-6714, or visit [www.udel.edu/udlms]. The Web site includes an informative video about using Sakai created by Hofstetter.
Article by Richard Gordon