Grad students attend sustainability conference in Alaska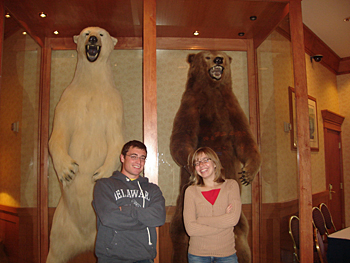 3:22 p.m., Dec. 5, 2007--Two students in UD's National Science Foundation Integrative Graduate Education and Research Traineeship (IGERT) program recently participated in a conference on social-ecological sustainability held, at the University of Alaska Fairbanks.
Attending the conference, which focused on integrating sciences to understand social-ecological systems, were doctoral candidates Daniel Esposito (chemical engineering) and Meghan Schulz (materials science and engineering).
Conference objectives included learning about delivering or taking integrated doctoral training in the areas of social-ecological sustainability. Participants also were encouraged to share the lessons learned with those in other IGERT programs and with the broader public.
IGERT is a program developed by the National Science Foundation to improve the graduate experience by providing interdisciplinary graduate training for students who wish to pursue careers in the sciences, mathematics, engineering or technology.
Topics at the conference included sustainability, in terms of definitions, applications and perspectives in the modern world, as well as the varying roles of science in the sustainability process.
"We talked about ensuring and meeting the needs of the present, without compromising the needs of the future," Esposito said. "The main idea was to encourage people to learn about what goes on in other disciplines. We came up with some really neat discussions."
Other conference topics included balancing breadth and depth in graduate sustainability studies and the challenge of doing integrated doctoral studies.
"IGERT and sustainable energy is about more than science and engineering, even though that is a big part of the program," Esposito said. "We draw on engineering, physics, chemistry, economics and the social sciences, as well as UD's Center for Energy and Environmental Policy."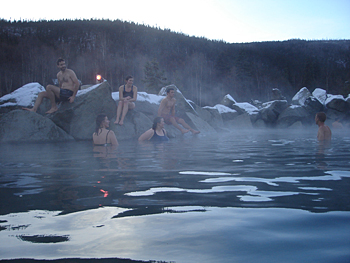 Poster presentations and group discussions addressed the development of sustainability courses and the introduction of sustainability into the campus culture, Schulz said.
"One of the great things about the conference is that it provided a chance to see people from other IGERT programs, and learn how they do research," Shulz said. "Because it was student-run, it was a great opportunity for student leadership."
Exploring career options and obtaining funding support for post-IGERT research and making sustainability IGERT programs successful also were among the ideas explored at the conference, Schulz said.
"It is important to talk about the postgraduate role for IGERT students in business and politics," Schulz said. "It is also important for political leaders to have backgrounds in science and to be able to understand such aspects of the sustainability issue."
Esposito also noted that sustainability is growing in importance as a major political issue, and that leaders in government will need to draw on the experience of individuals trained in cross-disciplined academic programs such as IGERT.
"It was really appropriate that the conference on sustainability was held in Alaska," Esposito said. "We are going to have to live by sustainability, and by hearing individuals from other IGERT programs you can see how many different perspectives there are on this issue."
Article by Jerry Rhodes
Photos courtesy of Meghan Schulz