Talented trio are Smithsonian art history fellows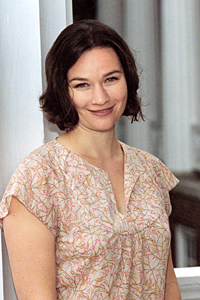 Anna Marley
3:24 p.m., Oct. 25, 2006--UD's Department of Art History has been triply honored with three of its graduate students--Anna Marley, Sarah Powers and Kerry Roeder--receiving predoctoral fellowships from the Smithsonian Institution. The fellowships include a stipend, office space at the Smithsonian in Washington, D.C., and access to its archives.
"The Department of Art History is enormously proud of our students at all levels," Bernard Herman, Edward and Elizabeth Rosenberg Professor of Art History, and department chairperson said. "The Smithsonian fellowships received by Sarah, Kerry and Anna are honors not only for them but for the whole departmental community."
"All three students are impressive and have shown initiative and are active and have reached out in the field of art history," David Stone, associate professor and director of graduate study in art history, said.
Marley currently is a McNeil Dissertation Fellow at Winterthur Museum & Country Estate and will start her Smithsonian fellowship at the end of December. She is writing about landscape paintings found over the mantel and on furniture in early American homes in the 18th century.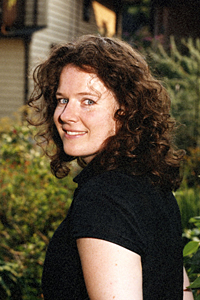 Sarah Powers

"I took a class at Winterthur and became interested in these paintings and discovered not much seemed to be known about them. In some houses, a panel of wood was actually built into the house over the mantel to be used for a painting later," Marley said. "Some of the artists, such as Francis Guy of Baltimore and Ralph Earl of Connecticut, are recognized artists but many of the artists are unknown. I am interested in what influenced the early artists and those who commissioned them. One of the paintings I will be researching was commissioned by George Washington at Mt. Vernon."

Marley's dissertation topic is "Rooms with a View: The Topographic Landscape in the American Home, 1780-1820."

A graduate of Vassar College, Marley received her master's degree in art history and museum studies from the University of Southern California. She also was awarded a Gilder Lehrman fellowship from the John D. Rockefeller Jr. Library, Colonial Williamsburg. Her adviser is Wendy Bellion, assistant professor of art history, and also Michael Leja, an adjunct art history professor.

Powers is interested in American art between World War I and World War II, and the juxtaposition of realism and abstractionism. "These were the years when American art was in a stage of transformation, and I am interested in the issues of modernism and antimodernism in that period and in the work of three well-known artists of that time," she said.

Her dissertation topic is "Images of Tension: City and Country in the Work of Charles Sheeler, Edward Hopper and Thomas Hart Benton."

A graduate of Barnard College, Powers received her master's degree at the Williams College/Clark Art Institute and then had an internship at the Smith College Museum of Art. She worked at the Philadelphia Museum of Art until coming to UD in 2002. Her advisers are Ann Gibson, professor of art history, and Leja.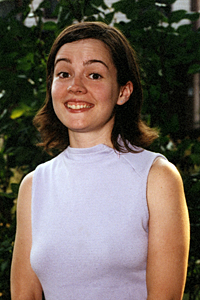 Kerry Roeder

Roeder's research focuses on Winsor McCay, known for his Little Nemo in Slumberland Sunday comic strip for the New York Herald from 1905-11. "McCay's work was imaginative, inventive with wonderful layouts," Roeder said, "and was part of the popular culture of that period. I am exploring McCay's use of fantastic imagery and the cultural preoccupation with the imagination and childhood at the turn of the century."

Her working title for her dissertation is "Cultivating Dreamfulness, Fantasy, Longing and Commodity Culture in the Work of Winsor McCay (1905-1915)."

Roeder is a graduate of Trinity College and received her master's degree in art history from the University of Maryland at College Park. In addition to her predoctoral fellowship, she is a fellow at the Swann Foundation for Cartoon and Caricature Art at the Library of Congress, and last year was a research fellow at the Corcoran Gallery of Art. Her advisers are Margaret Werth, associate professor of art history, and Leja.

Although the three are carrying out research in widely diverse areas, they agreed that the reason they chose the University of Delaware's art history department was its strong reputation and the number and quality of faculty in the field of American art history.

Article by Sue Moncure
Photos by George Freeman
E-mail this article
Subscribe to UDaily
Subscribe to crime alert e-mail notification