Undergrad research lauded at symposium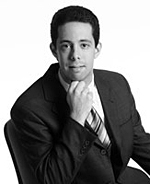 4:59 p.m., May 8, 2007--More than 250 students and their guests joined members of the
University of Delaware community to recognize senior thesis candidates at the plenary session of the 22nd annual Undergraduate Research Symposium held May 5 in the Rodney Room of the Perkins Student Center.
University President David P. Roselle said that size of the audience and the number of presenters reflected how the symposium has grown since its inception in 1986.
"When the undergraduate research program started, there were nine students and a total of 40 persons in attendance," Roselle said. "I think it is great that you are having that experience. I urge you to go to graduate school and work in a lab and seek the answers that others have not found."
Roselle also thanked Joan Bennett, professor of English and coordinator of the undergraduate research program, for her two decades of devotion to undergraduate research efforts at UD.
"Joan has worked in the honors program for years and is now going to go and do a stint in the Department of English," Roselle said. "Her replacement will have some very big shoes to fill."
The symposium included poster presentations and exhibit sessions and oral presentations from 58 undergraduates doing research in music, animal and food sciences, anthropology, art history, biological sciences, business administration, chemistry and biochemistry, chemical engineering and criminal justice.
Research areas also included ecology, electrical and civil engineering, exercise science, engineering technology, English, geography, history, nursing, physics, plant and soil sciences, political science and international relations, philosophy, psychology and wildlife ecology.
The keynote speaker was Adam Gershowitz, who graduated from UD in 1998 with a degree with distinction in criminal justice and political science. An assistant professor of law at South Texas College of Law in Houston, Gershowitz recounted his original apprehensions about completing a senior thesis under the direction of Kenneth Haas, professor of criminal justice and political science and international relations.
"When my research began, I wondered how I was going to keep up with this guy," Gershowitz said. "I thought there was no way I was going to finish my senior thesis."
Gershowitz challenged degree with distinction candidates to make the extra effort in their respective research areas and career paths. "I spent a lot of time in the Widener [Wolfsgram Memorial] Library and Morris Library. I did finish my thesis," Gershowitz said. "You just have to say to yourself, 'I really can do this.' I wish you the best."
The symposium marks the completion of the senior thesis course for Honors Degree with Distinction and Degree with Distinction students. Besides recognizing exceptional research work at the undergraduate level, the free public event promotes student awareness of undergraduate research possibilities.
For more information and a complete program visit [www.urp.udel.edu/srthesis.html].
Article by Jerry Rhodes