UDaily is produced by the Office of Public Relations
The Academy Building
105 East Main St.
Newark, DE 19716-2701
(302) 831-2791

Nancy Allinger honored as HR Liaison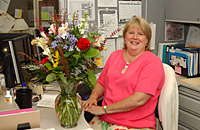 Nancy Allinger

12:52 p.m., Aug. 8, 2005--Nancy Allinger, administrative assistant in Information Technologies-User Services, has been named Human Resources (HR) Liaison of the summer quarter for her outstanding service.

"I was very pleasantly surprised and honored, and the flowers I received are gorgeous," Allinger said.

Part of her job is overseeing new hires, promotions and transfers. "Every person presents a different situation and set of circumstances, so I work closely with human resources," she said. "Having liaisons in each department is an efficient way of operating, and I find HR's quarterly meetings especially helpful where they disseminate information and present new changes. I take lots of notes."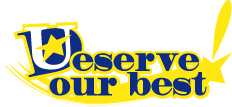 Allinger was nominated by Sandy McVey, microcomputing specialist I. In her letter of nomination, McVey wrote that User Services employs undergraduates, graduate students, work/study and miscellaneous wage personnel, and that Allinger "diligently takes the time to untangle complicated payroll situations [and] is very conscientious of her other HR Liaison duties and always has access to the proper forms and information to support the department's 45-plus full- time employees. She admirably performs those duties while supporting our director, Leila Lyons, as well as the budgeting and day-to-day concerns of our very active unit. I feel she truly deserves this recognition."
HR Liaisons are an essential link between human resources and academic and administrative offices on campus, providing personnel services and coordinating information. In recognition of their importance to campus life, an HR Liaison is selected each quarter for recognition of exceptional service.
Article by Sue Moncure
Photo by Sarah Simon, AS '06
E-mail this article
To learn how to subscribe to UDaily, click here.