UDaily is produced by the Office of Public Relations
The Academy Building
105 East Main St.
Newark, DE 19716-2701
(302) 831-2791

UD student Miss America contender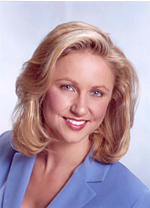 Linda Kurtz

9:05 a.m., Sept. 9, 2004--Senior Linda Kurtz, crowned Miss Delaware on June 19, 2004, will be representing the state in the Miss America Pageant, which takes place the week of Sept. 13 in Atlantic City.

The final pageant will be aired nationwide from 9 -11 p.m., Saturday, Sept. 18, on ABC.

Kurtz, of Dover, is majoring in leadership and consumer economics at the University.
E-mail this article
To learn how to subscribe to UDaily, click here.