UD and Rutgers awarded grant to reduce pollution by New York Harbor ferries
11:04 a.m., Sept. 16, 2003--Public policy specialists from Rutgers, The State University of New Jersey, and the University of Delaware have been awarded a $170,000 grant to reduce emissions of New York Harbor ferries, which are increasingly popular with commuters and provided invaluable service during the attacks of Sept. 11, 2001, and the blackout of Aug. 14.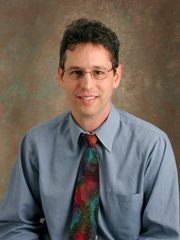 James J. Corbett, assistant professor in UD's College of Marine Studies

The Federal Transit Administration awarded the grant to the universities through the New York State Energy Research and Development Authority (NYSERDA) to evaluate public-private incentives to reduce emissions from regional ferries plying the harbor waters. The grant and several related projects stemming from the World Trade Center terrorist attacks were announced Tuesday, Sept. 16, at a press conference at Manhattan's Pier 11, near Wall Street.

The joint research project will help policy-makers choose program and policy designs to facilitate and encourage ferry operators to adopt emission controls and ultimately make the fleet the "greenest" in the nation.

According to a 2002 study by the Starcrest Consulting Group LLC, it is estimated that ferries contribute approximately 17 percent of nitrogen oxide emissions and 10 percent of particulate matter from commercial marine totals for the region.

Researchers from UD's College of Marine Studies will study ferry operators' decisions to adopt pollution-limiting technologies and techniques, including retrofitting the ferries' diesel engines with equipment to reduce various nitrogen oxides and particulate matter.

"Encouraging private ferry operators to adopt cleaner technologies may require a combination of policies, including incentives, grants and mandates," James J. Corbett, assistant professor in UD's College of Marine Studies, said. "Understanding the ferry operators' decision context can inform policies to achieve fleet improvements in the region. The goal is better public policy options to improve the environmental performance of regional ferry service."

Ongoing related research through NYSERDA and the New York City Department of Transportation is focused on demonstrating feasible technologies to reduce emissions from passenger ferries.

Rutgers' Alan M. Voorhees Transportation Center, a unit of the Edward J. Bloustein School of Planning and Public Policy and primary grant recipient, will detail public policy implications connected with the assorted methods and make recommendations to encourage maximum participation by the ferry owners, who will bear the cost of improvements.

"The joint study will address interrelated pressing regional concerns—environmental quality, transportation and the economy," James W. Hughes, dean of Rutgers' Bloustein School, said. "Our partnership with the University of Delaware's College of Marine Studies offers an especially strong synergy, given its technical expertise in issues including engineering, marine architecture, ferry operations and transportation policy, and also our two states' long history of ferry service between Cape May, N.J., and Lewes, Del."

"The continuing comeback of regional ferry service, already begun prior to Sept. 11, has been a boon to commuters, especially those who travel to lower Manhattan, in light of the lengthy suspension of PATH service," Martin E. Robins, director of Rutgers' Vorhees Transportation Center, said. "However, there are quality-of-life and economic questions attendant to increased ferry service. For instance, fleet owners must be concerned about a pollution reduction implementation schedule and potential increased operating costs associated with retrofitted engines or higher fuel consumption.

"We are charged with recommending cost-effective, technologically feasible methods to enhance emissions reductions that will encourage maximum participation by private ferry fleet owners and benefit the users of their service and those who live and work in the region."

The joint project supports the Emergency Ferry Program effort to reduce emissions from private ferries operating in the harbor and also NYSERDA and local agencies in meeting the environmental stewardship commitment for the Private Ferry Vessel Retrofit Program.

Project development for the study has been under way since January 2003, and the evaluation began in August. A final report is due in the fall of 2004 to coincide with and support the full deployment efforts anticipated in the retrofit program.

Article by Neil Thomas
Photo by Kathy Atkinson
E-mail this article
To learn how to subscribe to UDaily, click here.